HANDCRAFTED MOBILE SAUNAS WITH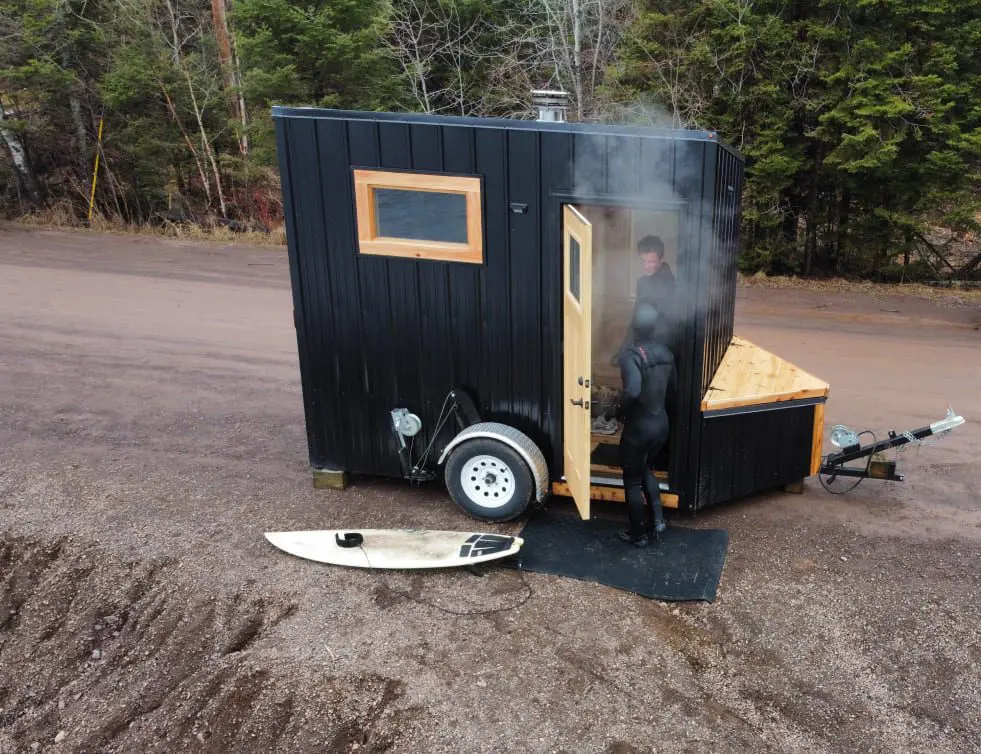 The design of our Mobile Saunas is made to last, combining quality steel with a multilayered insulated design all built with quality craftsmanship. Our passion can be felt in every detail we bring to your next adventure.
CATCH EVERYTHING MOBILE SAUNA ON OUR SOCIAL
What

American Made

Means to BW and our Partners
In a world where everything is bought from large corporations manufacturing parts with the cheapest labor they can find, we wanted to go in another direction. When we set out to build the best Sauna we could. Because of this, we knew it had to start with finding the best people behind every bolt, board and weld.
Now three years later, we get the privilege to work alongside many different outfits. This is one of the most enjoyable parts of our job. To build relationships, to find local people that are passionate in their craft, to relate to the struggles that they may face, to find transparency and honesty, and to find fellow Americans that are pushing to keep our economy strong. Hard working Americans that work with their hands to make a living, those humans that make a difference, in small ways or big.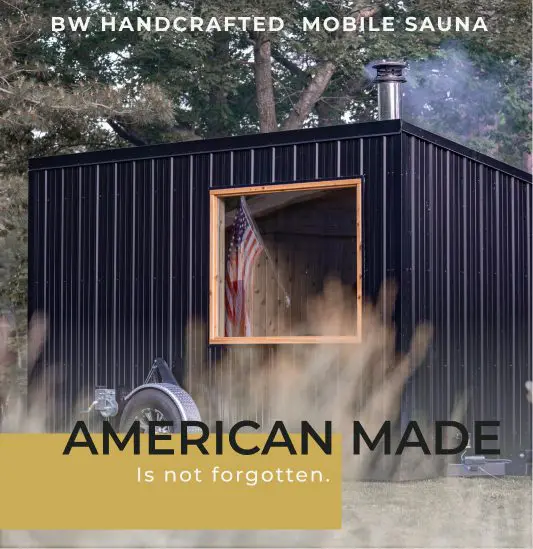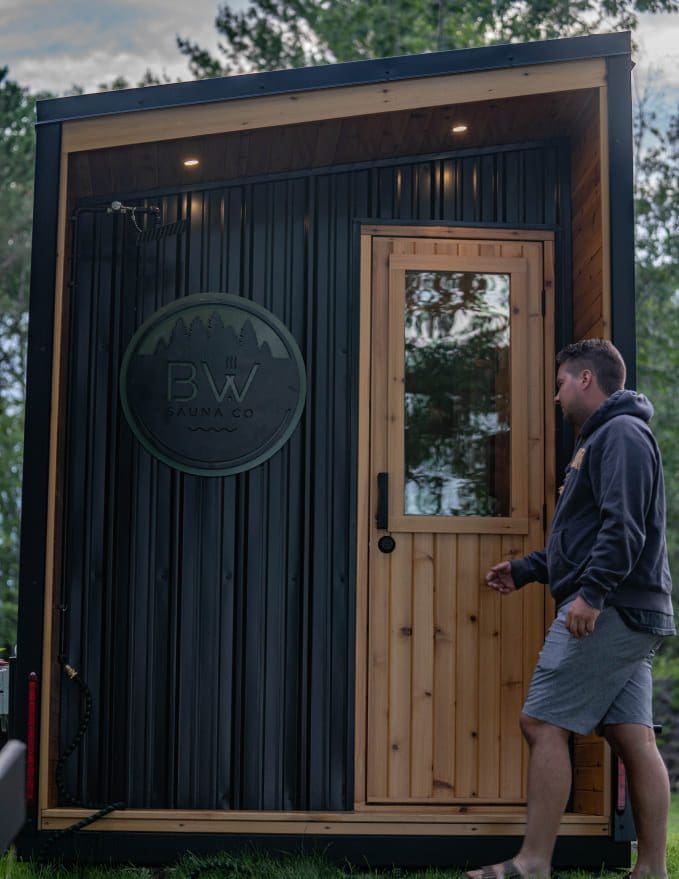 "Attention to detail is at the heart of what we do."
Real heat comes from our layered design combining an all weather metal layer, OSB, wind barrier, heat shield, full surrounding insulation and joined cedar finish all to ensure that your Sauna gets hot fast and stays that way for as long as you like.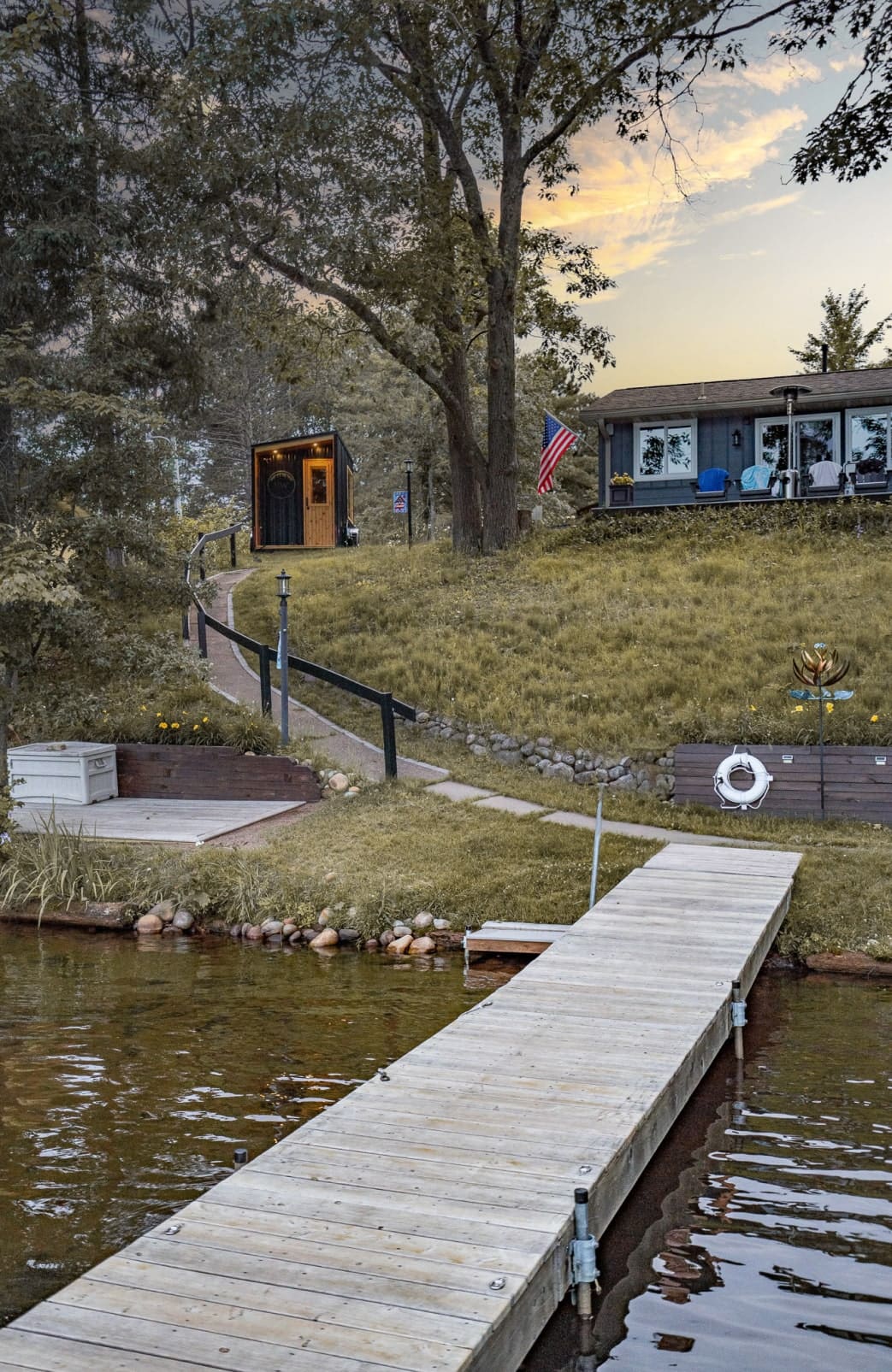 Custom Mobile Sauna Options
This robust Sauna boasts high quality detailing in every corner and is made to fit in all your adventures. This Sauna is perfect for that quick getaway. Always ready to hook up to your vehicle. Grab a box of wood, a towel and some ice-cold water and your off to your favorite look out. The Huron is a specially designed place to take time for yourself and clear your mind.
The Ontario accommodates up to 4 people and boast a relaxing and changing room to make your Sauna experience full and ready for those frozen days. With two windows and internal hangers for personal items. All our Duluth Saunas come fully insulated for the coldest of days on the lake. The Ontario brings a truly luxury sauna experience to your door step.
The heart of Lake Superior is centered around grit and community. The Superior is our biggest model inspired by the friendly nature of ice fishing, bonfires and everything that makes superior awesome for those who call her home. The Superior can accommodate up to 5 people with a full changing room. Made to bring people together anywhere you go.