A LITTLE BIT ABOUT WHAT MADE US AND
EVERYTHING STARTED WITH AN IDEA
Striving to climb every

mountain

we can find
BW's Founder Jayson Stolp grew up in Northern Minnesota where the active outdoor lifestyle founds its way into every home. From the sandy beaches of the south shore of superior, to the long winding paths of the north country trail. Finding his passion in construction and fine craftsmanship he got inspired to bring this skill set to crafting Custom Saunas that truly fit in the culture of Minnesota.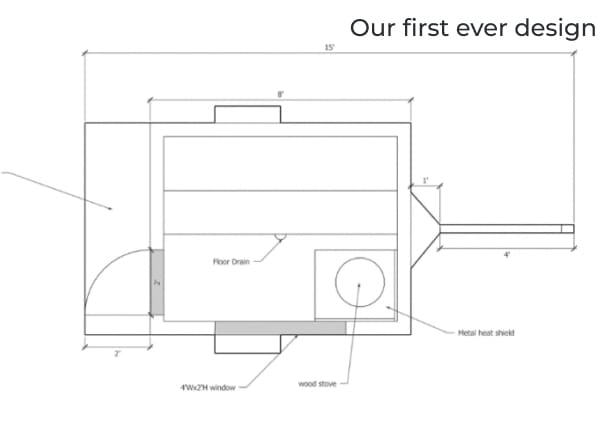 VALUES CENTERED AROUND QUALITY
What if, quality saunas could be for

everyone
"I'd say, BW's mission is to bring the Sauna experience to the people who build the cities we live in. Sauna's should't just be for the multi million dollar mansions."
Sauna's should be something every day families can afford. Sauna can be an corner stone of our peace of mind, health and rejuvenation. That's why our saunas are made for the same communities that build them. It represents the meaningful craftsmanship that Northern Minnesota is known for.
EVERYTHING STARTED WITH AN IDEA
Saunas starts with the right people who share the right values
Bringing hard work and a humbly confident mindset to every project. Jayson Stolp found a passion in building Saunas and seeing the joy it brings the community. BW Sauna's are build based on the well founded reputation of his experience in construction. Customer service means truly caring and hearing out customer needs and being willing to go the extra mile. Not just shutting the door when it gets busy. We care, we work hard and our reputation can be heard from any one of our partners.
We dare you to dream, share your ideas, your what if's and we'll work to find a grounded path there.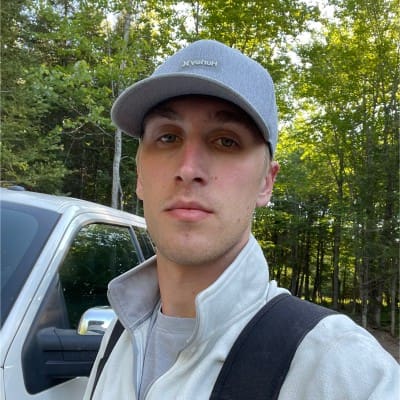 CATCH EVERYTHING MOBILE SAUNA ON OUR SOCIAL
What

American Made

Means to BW and our Partners
In a world where everything is bought from large corporations manufacturing parts with the cheapest labor they can find, we wanted to go in another direction. When we set out to build the best Sauna we could. Because of this, we knew it had to start with finding the best people behind every bolt, board and weld.
Now three years later, we get the privilege to work alongside many different outfits. This is one of the most enjoyable parts of our job. To build relationships, to find local people that are passionate in their craft, to relate to the struggles that they may face, to find transparency and honesty, and to find fellow Americans that are pushing to keep our economy strong. Hard working Americans that work with their hands to make a living, those humans that make a difference, in small ways or big.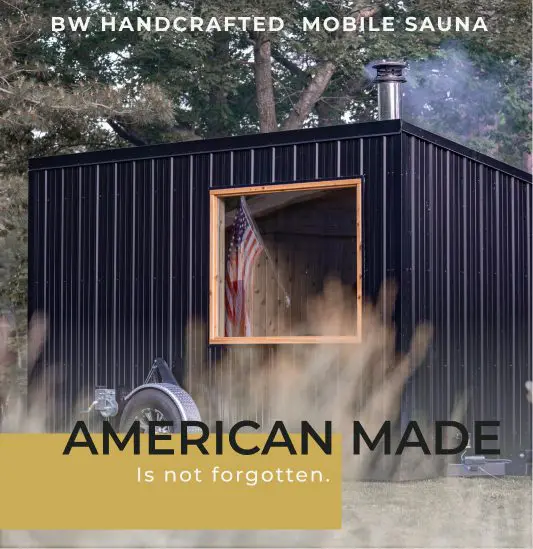 Custom Mobile Sauna Options
Testimonials
Dear Jayson and BW Sauna,
We are happy to share our experience with BW Sauna Co. and their exceptional custom sauna construction business. We took over a year researching, planning, and visiting companies to build our free standing custom sauna. No other company was able to offer a truly custom build at a reasonable price. This custom sauna has added significant value to our property and has made a positive impact on our life. We couldn't be happier with the result.
Thank you, BW Sauna Co., for delivering a custom sauna that exceeds our dreams.
Everything starts with a

Conversation
Let's grab a coffee, come sit down and share about your vision. What you want to get out of your sauna experience and how we can help bring that to life. Share your idea with us and we will make it true.